The Rock Community Church welcomes you!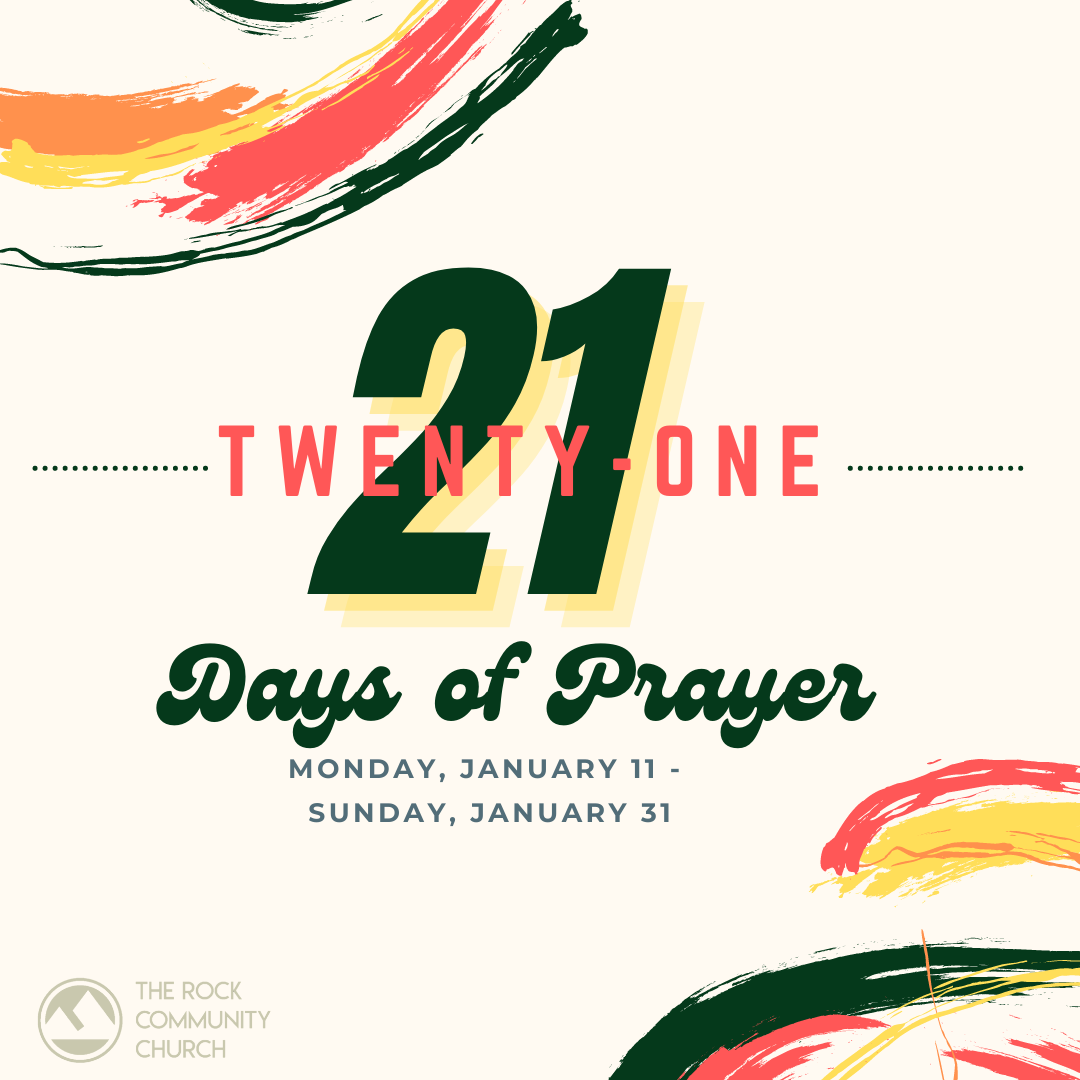 21 Days of Prayer
We're so glad that you have decided to journey with us through these twenty-one days of prayer. Every January at the Rock we highlight 21 days of intentional focus on prayer. Why? Because we know that prayer is powerful and effective! It is communication with the sovereign God of all creation – a dialogue that we are invited to participate in – conversation that changes us!
Join us this January in prayer
Day Twenty-One| Jan.31, 2021
Our mission: to lead people into a growing relationship with the Rock, Jesus Christ.
How we accomplish this mission: bringing people to Jesus, helping people to grow in Christ, sending people out to be representatives of Christ. Ways we implement these actions is through our ministries, our resources and by answering God's question of "whom shall I send?"